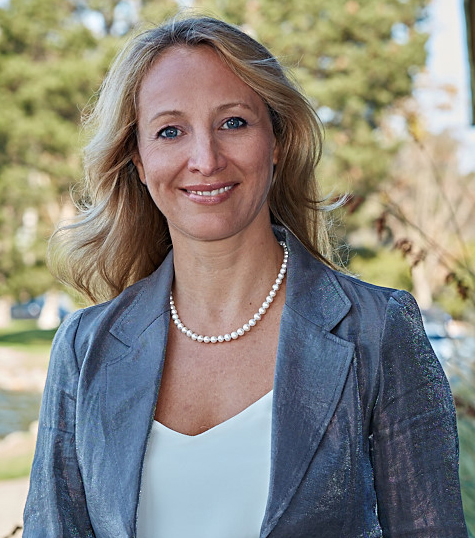 Dr. Irina Melnik is a board certified specialist in musculo-skeletal medicine, rehabilitation, non-surgical orthopedics and regenerative medicine. She completed her internship in general surgery and a residency in physical medicine and rehabilitation at Stanford University Hospital and is fellowship trained in non-surgical orthopedics, interventional pain, sports rehabilitation and spinal procedures.
Dr. Melnik specializes in treating patients with sports and car injuries, back pain, arthritis, degenerative and neurological conditions. She utilizes cutting-edge conventional and alternative medicine approaches and is an expert and an early pioneer in the field of regenerative non-surgical orthopedics – helping patients with herniated and degenerative discs, sciatica, spinal joint pathology, peripheral joints, ligaments, tendons, nerve impingement and soft tissue damage.
Dr. Melnik is an experienced specialist in the field of interventional spinal procedures, sports rehabilitation, EMG, and Fluoroscopic/X-Ray and Ultrasound guided procedures.
She has authored numerous medical textbook chapters and scientific research publications and has spoken at multiple national and international medical conferences. She has been a guest speaker at multiple healthcare related radio talk programs on the subject of minimally invasive, regenerative and non-surgical treatment of back pain, sports injuries and degenerative arthritic conditions, including bone marrow, PRP (platelet rich plasma), fat graft, amniotic and other tissue to augment healing and to improve structural damages.
Dr. Melnik's Scientific Publications
Dr. Melnik's scientific publications include:
Navani A, Melnik I, Derby R, and Lee JE Chap 32. Lumbar Facet Joint, Median branch, and Radiofrequency Procedures (Section 6- Spine and Back) 2nd edition of Interventional Pain Management: A Practical Approach (Includes Interactive DVD-ROM), ed. D. K. Baheti, Sanjay Bakshi, Sanjeeva Gupta, and R.S.P.Gehdoo, Jaypee Brothers Medical Publishers(P) Ltd, 2016.
---
Melnik I, Derby R, and Lee SH Chap 76. Discography/Intradiscal Theramal Therapies Pain Medicine and Management: Just the Facts. ed. P.S. Staats, M.S. Wallace. USA. McGraw-Hill Education, 2015.
---
Melnik I and Derby R Chap 8. Discogenic Pain Interdisciplinary Pain Medicine: A Case Approach, ed. S. Hayek, H. Smith, M. Desai, B. Shah and T. Chelimsky. New York, NY. Oxford University Press, 2015.
---
Derby R, Melnik I, Choi J, Lee SH, and Lee JE Reliability and Safety of Contra-Lateral Oblique View For Interlaminar Epidural Needle Placement Pain Physician, In process, Submitted 2014.
---
Derby R, Melnik I, Choi JW, and Lee JE. Indications for repeat diagnostic medial branch nerve blocks following a failed first medial branch nerve block. Pain Physician. 2013 Sep-Oct;16(5):479-88.
---
Correlation of Lumbar Medial Branch Neurotomy Results with Diagnostic Medial Branch Block Cut-off Values to Optimize Therapeutic Outcome Melnik I – Speaker, International Spine Intervention Society (ISIS) 21st Annual Scientific Meeting (ASM) New York City, NY July 16-20, 2013.
---
Melnik I, Derby R, and Baker R. Chap 45. Provocative Discography, Comprehensive Treatment of Chronic Pain by Medical, Interventional, and Integrative Approaches the AAPM (American Academy of Pain Medicine) Textbook on Patient Management, ed. Deer TR, Leong MS, Buvanendran A, Gordin V, Kim PS, Panchal SJ, and Ray AL. Springer New York Heidelberg Dordrecht London, 2013, p. 461-478.
---
Derby R, Melnik I, Lee JE, and Lee SH. Cost Comparisons of Various Diagnostic Medical Branch Block Protocols For Identifying Patients For Medial Branch Neurotomy, Pain Medicine, 2013, 14(3): 378-391.
---
Derby R, Melnik I, and Seo KS. Cervical Diagnostic and Therapeutic Interventional Procedures Decision Making in Spinal Care, 2nd Ed. Anderson DG, Vaccaro AR. Thieme Medical Publishers, Inc. New York, NY, 2013, p.170-176.
---
Derby R, Melnik I, Lee JE, and Lee SH. Correlation of Lumbar Medial Branch Neurotomy Results With Diagnostic Medial Branch Block Cut-Off Values to Optimize Therapeutic Outcome, Pain Medicine, 2012, 13(12): 1533-1546.
---
Derby R, Melnik I, Lee JE, and Lee SH. Results of Medial Branch Neurotomy and Total Procedures Cost in a Single Practice Audit Study. Speaker, International Spine Intervention Society (ISIS)19th Annual Scientific Meeting. Chicago, IL. Aug 10-12, 2011.
---
Derby R, Baker RM, Melnik I Lee JE, and Lee CH. Chap.27 Intradiscal heating therapy, Evidence-Based Managememnt of Low Back Pain, ed. Dagenais S and Haldeman S, Elsevier Mosby, St. Louis, MO, 2012, p.364-388.
---
Board Certification and Medical Licensure
American Board of Physical Medicine and Rehabilitation
California Medical License
Hawaii Medical License
DEA Certificate
Professional Affiliations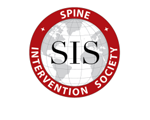 The Spine Intervention Society (SIS), formerly known as the International Spine Intervention Society
https://www.spinalinjection.org/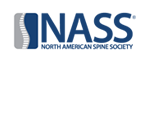 The North American Spine Society (NASS)
https://www.nassannualmeeting.org/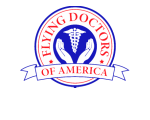 Flying Doctors of America
https://fdoamerica.org/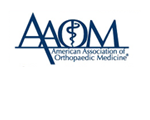 The American Association of Orthopaedic Medicine (AAOM)
https://www.aaomed.org/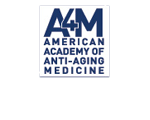 The American Academy of Anti-Aging Medicine (A4M)
https://www.a4m.com/
Winner of the annual "Vascular Anastomosis Technical 2000 Competition" Award
Stanford University, Department of General Surgery
AOA (senior year) equivalent,
Tartu University Medical School, Estonia 1993
Summa cum Laude Graduation Honor
Institute of Physical Education and Sports
Almaty, Kazakhstan 1988
Dr. Melnik helped me tremendously. I am 96 years old. I was in a wheelchair and used a walker when I first went to see Dr. Melnik at the suggestion of my orthopedic physician who said he couldn't help me.  Within a week of injection treatment, I was out of the wheelchair and no longer needed a walker. It was truly an astounding result. Dr. Melnik is a top pain healer and I recommend her highly.