Platelet Rich Plasma Injections Treatment (PRP)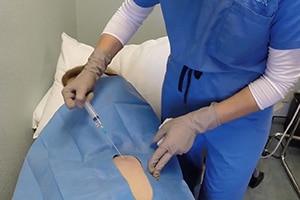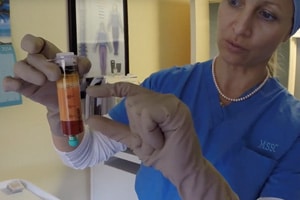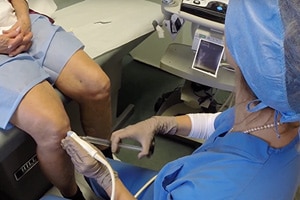 A PRP procedure involves injection of patients own growth factors into a specific area, causing a healing cascade to repair any damage or tissue degeneration by promoting growth of new cells and rebuilding new tissue in the damaged area. PRP has been shown to cause new cell growth in ligaments and tendons, without significant inflammation. The Clinical data has shown that multiple growth and healing factors present in platelet-rich plasma may enhance and accelerate the body's healing process and tissue regeneration. PRP has been used clinically for nearly two decades to facilitate both bone and soft tissue healing. Growth factors begin tissue repair and regeneration at the wound site. They derive from platelets and initiate connective tissue healing, bone regeneration and repair, promote development of new blood vessels and stimulate the wound healing process.
Potential benefits of this procedure are:
Reduction of pain
Increase in functional ability
Decrease in arthritis progression
Bioactive proteins and growth factors in PRP include: PDGF-AB, TGF-b1, VEGF, fibroblasts growth factors and many others. By concentrating the platelets from freshly drawn peripheral blood, it is possible to create a solution of autologous growth factors to help up regulate the normal healing by actively recruiting natural body repair cells to participate in the regenerative process.
Most recently, PRP is being used in Regenerative Injection Therapy where it is injected into
Joints and artilage tissue to treat a number of musculoskeltal problems including:
Joint arthritis
Cartilage defects
Meniscal injury and tear
Labral tear and many others
Treatments are performed in the office-based setting, utilizing ultrasound guidance or in an ambulatory surgery center to allow accurate injection PRP to the exact site of an injury or pathology.
After seeing a number of doctors without success, I saw Dr. Melnik. I had two PRP/stem cell shots in my back about three months apart and one in my knee.  I have stopped all pain medication and am leading a very active life: going to the gym, walking, and playing golf. I recommend Dr. Melnik without hesitation.